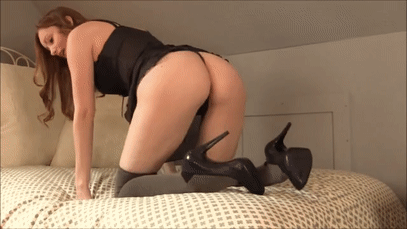 Yes, that is right. I'm in charge. In charge of you, that cock and your orgasm. It's all Mine to decide. you are going to be teased mercilessly by My pretty feet, long legs and beautiful ass. It's up to Me if you will be allowed to cum today or if your balls will grow with denial.
IWANTCLIPS: https://iwantclips.com/store/2616
CLIPS4SALE: http://clips4sale.com/75307
-Find this clip on either site at any time by typing in the title to the search bar: "I'm in charge".
*NOTE: I create custom videos, read here for more information: http://missvikkilynn.com/custom-videos/