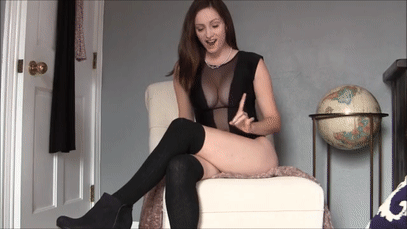 I'm very amused about how far you are going for me. How humiliating and degrading you get.
This time I think your ass is getting worn out and we need to concentrate on your mouth. Time to get your gag reflex turned off.  Every time I show you my ass you are going to shove that huge dildo down your throat all the way to your balls.
And of course, I have some tasks for you. I want this sissification to leak more into your every day life. Throw out those man pants and socks, buy panties and hose. It's time to take this a step further.
IWANTCLIPS: https://iwantclips.com/store/2616
CLIPS4SALE: http://clips4sale.com/75307
-Find this clip on either site at any time by typing in the title to the search bar: "Sissy Training 11".
*NOTE: I create custom videos, read here for more information: http://missvikkilynn.com/custom-videos/