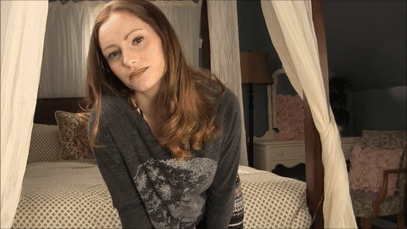 We are all together for the large family gathering we do at the lake house every year. We are alone in a room and I decide to catch up with you about life. I've been working a shitty job, saving up whatever I can-but it's just not enough for what I want to do. And you, you tell me how great your career is going and money sounds like it's no problem. I knew this and I have a plan.
I also know how strictly your parents raised you and that you have NEVER seen a real woman naked. That you also have a panty fetish, I saw the porn all over your computer.
Yesterday when everyone went out to eat and you stayed home faking feeling not great, I know what you were doing. Snooping through my panties. Alas…you could only find a clean one. Do you think I keep dirty ones around men? Come on, I know what they do.
With all this information and the fact I'm wearing a tiny itty bitty thong under here, I think that we can come to an agreement.
-Fully nude, mesmerizing and seductive-
IWANTCLIPS: https://iwantclips.com/store/2616
CLIPS4SALE: http://clips4sale.com/75307
-Find this clip on either site at any time by typing in the title to the search bar: "your conniving gorgeous cousin"
*NOTE: I create custom videos, read here for more information: http://missvikkilynn.com/custom-videos/