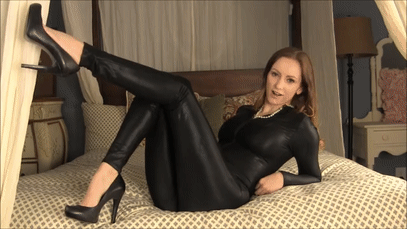 I'm not wearing any panties or any bra under this tight catsuit. There is nothing under this but my perfect curvy body. I've already got you turned on just saying that don't I?
you can't resist Me. There is something about Me that is different than all those other women. I'm smart, cunning and beautiful…I can be so kind…but so evil at the same time.
And you know…you are never going to be able to get enough of Me…A woman like Myself.
IWANTCLIPS: https://iwantclips.com/store/2616
CLIPS4SALE: http://clips4sale.com/75307
-Find this clip on either site at any time by typing in the title to the search bar: "Mesmerizing Cat Suit Tease"
*NOTE: I create custom videos, read here for more information: http://missvikkilynn.com/custom-videos/