Oh life, spring is coming and things seem to be speeding up around these parts in regards to things happening.
This spring I'm going to be building a barn for my horses (yes I finally found #2 and he is awesome and amazing and the whole meant to be can't live without him feeling-but a horse…not a guy haha) So I'm very excited about the now two horses I have and the preparation to build the new barn for them.
That is why you are going to see a lot of horse related items on my wishlist for awhile as since the barn is obviously a big expense it's going to be super nice to have a few things taken care of. Matt has already done so and I'm smiling BIG. Horses are my passion and the one thing that literally has nothing to do with any type of work or income. Which I feel is important for me. Or anyone in life really. To have something that is hobby related to relax with, challenge yourself and get outside.
Home Depot and or Tractor Supply gift cards are also awesome as I will be building fencing so those will work wonders as well. I can't wait to show off parts of the finished product and thank you all properly once it is complete.
That being said I'm going to be on cam A LOT more the next month-two months before the barn is started. Once it is started I'm going to probably take some time off as the noise in the backyard is going to be loud. Custom videos can be worked around but I think being live on cam may take a back seat around that time. SO I will try and make myself more available following up to this time. Now is a wonderful time to purchase Skype shows and get pvts when you see me online. Anything extra I make is going straight to the barn expenses as I do not want to take out a loan.
I also have a half off panty sale, but I won't be doing it for long. That blog is here: http://missvikkilynn.com/2015/03/panty-sale/
If you merely  just want to donate to the barn expenses for shits and giggles (and all the shit I'm going to  be scooping out of it) well I'm not going to argue. Contact me in how to make a online cash donation: sweetkittykatblow@gmail.com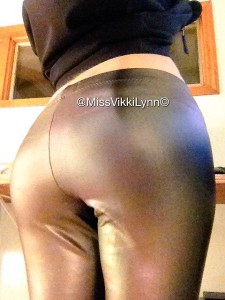 That all being said…Hmm what else. This ass photo will do right?