I need to clear some things out and make way to the new!
Having a (worn or unworn-your choice) panty sale. Normally $60/pair now HALF OFF at $30/pair. Includes a few photos taken while I wear them. Yes you can buy more then one. -I'm not accepting gift cards for this-
If you live outside the USA please add $10 for shipping costs.
Payment has to be made in a cash form IE tribute or discreet pp. Contact for payment details. Unsure how long I will run this sale so get on it!
Email: sweetkittykatblow@gmail.com to purchase!
*Note wether you want a thong or fullback panty. I won't be taking photos of all the panties I'm selling. Preference by style only*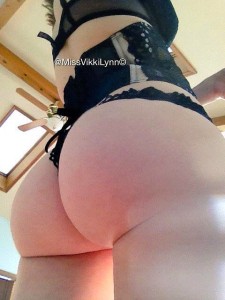 EASY PAYMENT LINKS:
You can pay via a tribute from clips: http://clips4sale.com/75307 <—tribute button can be found right above the first displayed clip-hand with a cash money sign-CLICK that
Niteflirt Profile: https://www.niteflirt.com/MissVikkiLynn# 
iWantclips Profile: https://iwantclips.com/store/2616