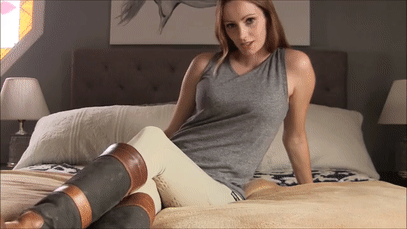 you are becoming more and more of a trained sissy whore for Me. Running down lanes where you end up sucking random cocks, getting invited to parties to get used like the f** that you are.
My ass once again is going to destroy your mouth in this clip. Every time I show you My bottom you are going to shove your face down onto that dildo on the desk slamming it over and over chocking and gaging on cock.
Lets not forget…I need you to try and become even more beautiful for Me, to try and look like Me.
Dressing up is so much fun…Public humiliation is hilarious. All for Me.
IWANTCLIPS: https://iwantclips.com/store/2616
CLIPS4SALE: http://clips4sale.com/75307
-Find this clip on either site at any time by typing in the title to the search bar:  "sissy training 18"
*NOTE: I create custom videos, read here for more information: http://missvikkilynn.com/custom-video