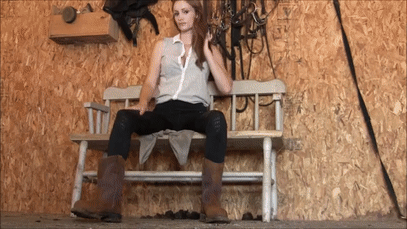 I'm not pleased lately with how you've been licking My boots. So this time you are going to lay beneath Me and I'm going to put them directly on your face, put My weight down and you are going to deal with it. Perhaps I will let you have some trinkets of filth drop into you mouth and on your tongue if you are lucky. There are consequences when you do not please Me.
IWANTCLIPS: https://iwantclips.com/store/2616
CLIPS4SALE: http://clips4sale.com/75307
-Find this clip on either site at any time by typing in the title to the search bar: "boot licking bitches consequence".
*NOTE: I create custom videos, read here for more information: http://missvikkilynn.com/custom-videos/