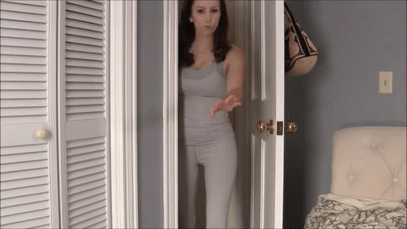 OH MY gosh, NO did I just see that. Did I just see what I think I saw? YOU, brother jerking off with MY panties. GIVE ME THOSE!
Oh ew no.
I can't believe I come home from yoga and this is what I find. you with my panties jerking off. Are mom and dad home? This is just disgusting…
Yes, yes I'm going to tell them…Oh you think you have something I want so I won't? Well you did just get a job and since mom and dad pay for everything hmm…you don't need any of that cash.
I think I can come up with an arrangement that works for us both…
IWANTCLIPS: https://iwantclips.com/store/2616
CLIPS4SALE: http://clips4sale.com/75307
-Find this clip on either site at any time by typing in the title to the search bar: "Catching you".
*NOTE: I create custom videos, read here for more information: http://missvikkilynn.com/custom-videos/