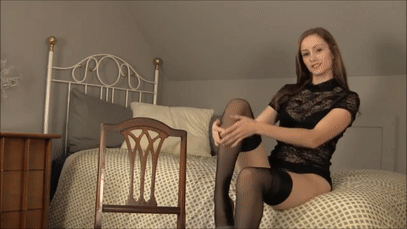 I'm going to bring you to the edge, while making you cum. Taking a hold of your throat and letting you know when you can breathe. you must give up your breathe to worship Me…Gradually increasing the pace and the pressure.Ready?
The name James is used on occasion in this video.
IWANTCLIPS: https://iwantclips.com/store/2616
CLIPS4SALE: http://clips4sale.com/75307
-Find this clip on either site at any time by typing in the title to the search bar: "Tighten and release 2".
*NOTE: I create custom videos, read here for more information: http://missvikkilynn.com/custom-videos/