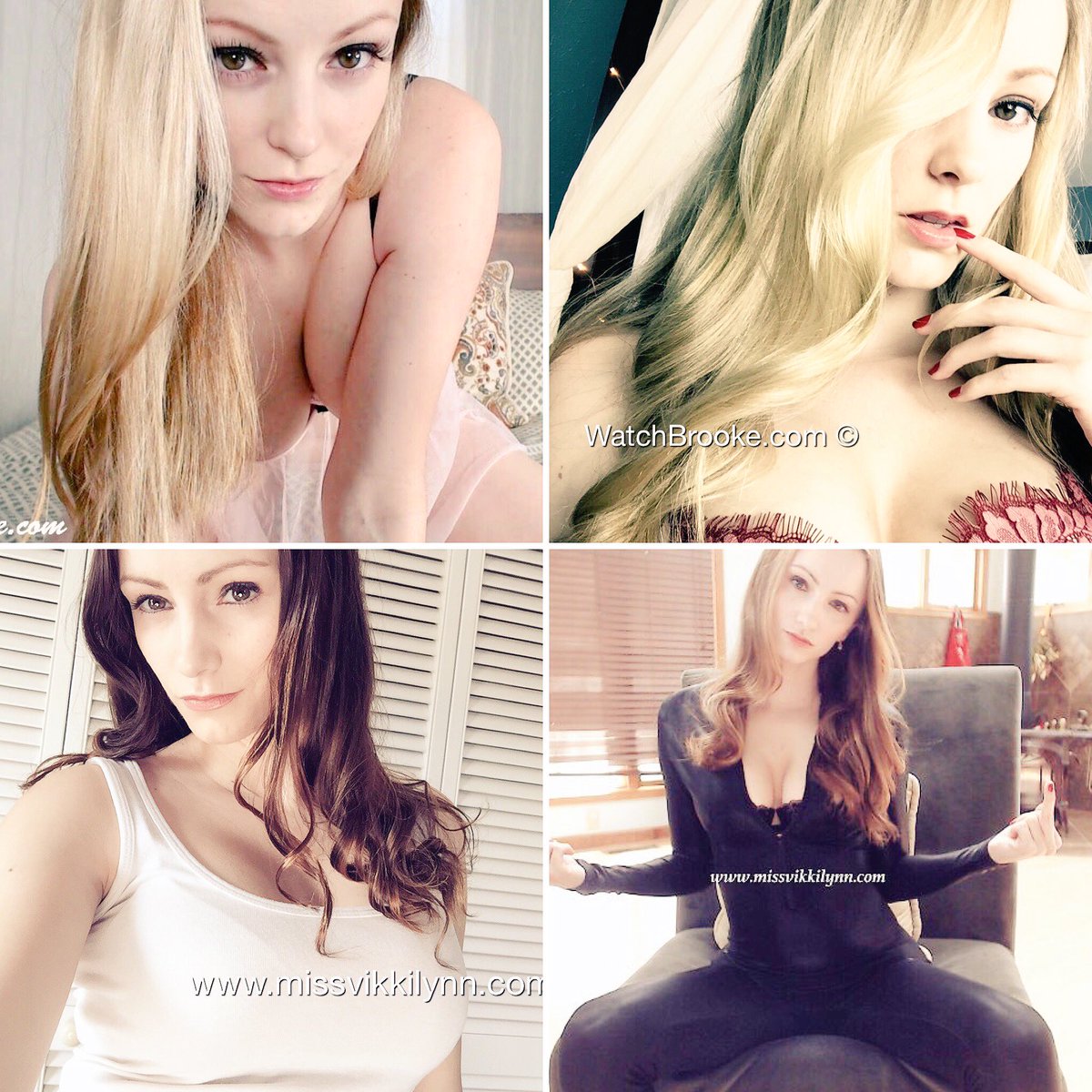 Yes you read that title right. I have a TWIN sister. We entered the adult industry together at the same time in 2008. We both are very well known for many things…but if you are here then perhaps you know that?
We use to do live web cam shows together, that is now a thing of the past. (don't even think about it, unless you have a few grand to burn) Now we both create custom content together and solo.
You can find our content on these two sites:
(You can easily find if videos are available on either or sites by copy/pasting the titles and searching on alternate sites. Thank you for your continued support of clip creations.)
PLEASE NOTE WE CURRENTLY ARE NOT OFFERING THIS SEPTEMBER 2018> You are also in luck. We create CUSTOM VIDEOS TOGETHER. Mind blown yet? Yes…then take a deep breathe and think of that script you want to see brought to life. No…Well. Go away.
Here is custom video information that includes us both, TWINS: 
TWIN CONTENT: This would be a video with my twin Brooke and I in it together. Prices start at no less than $300. No full nudity, kissing, explicit weird touching (we are sisters) etc. Topless clips add $150. Please allow 2-6 weeks for delivery of your video as arranging a time we both are free takes a little more coordination.
Please note we also no longer are saying personal names in custom videos. We release such a small amount of videos this really affects future sales. We also no longer are accepting private videos that are not re released in our clip store. You always receive your video before it is released-especially since our store is only updated once a month.
No you can't be in the script with us and no we do not shoot b/g, xxx style content. Please view previous made videos on our clips4sale and iwantclips stores to get an idea of our content. As always we do take NEW ideas that are not in the store, but not ideas that we simply don't do.
Thankfully you can read well and you made it to the end of this. Here are some photos as a reward. Good boy. -pats-