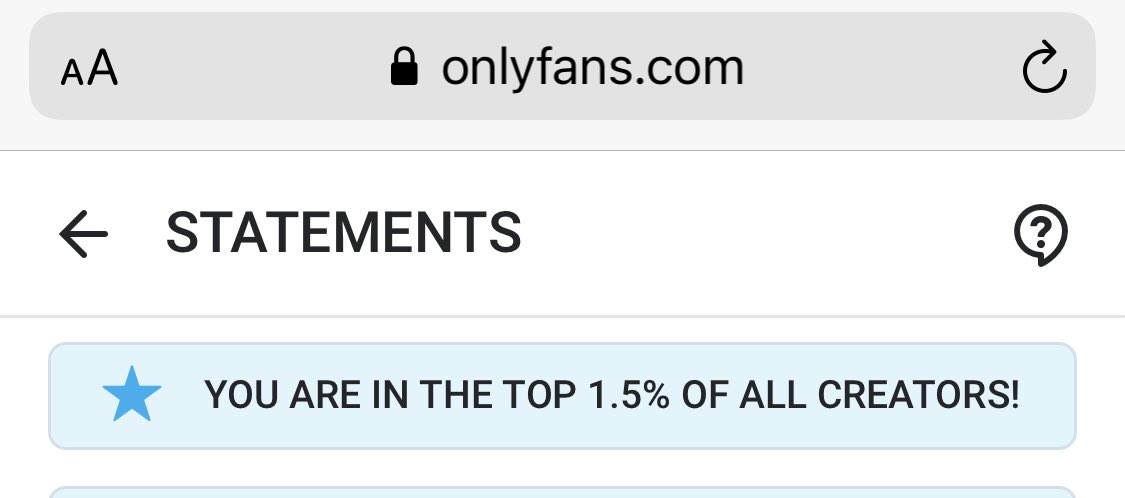 Following along on my OnlyFans is a great way to see photos, videos and conversation not anywhere else-not even on twitter. I decided to join OnlyFans in 2017 for a private destination for paying fans who want a more intimate experience into my life and domination.
You can follow for free but must sign up to see all my content and privately interact with me. Make sure you bookmark my page if for some reason I delete my twitter or it becomes flagged etc. ALSO I'm extremely active on my OF but there is not an auto tweet option to my Twitter timeline when I post things. Do not judge what you see on my Twitter auto tweets if you do not see OnlyFans tweets. They took that option away when they took the app off the app store because of adult related content. I post on my OnlyFans EVERY SINGLE DAY!
PLEASE NOTE THESE PERKS, by being a member here on my OnlyFans.
*daily photos, videos, interactive games and audios not posted ANYWHERE ELSE (yes I do post n u d e s) *PTV explicit mail*
*first to know about tasks, gift items, ability to order cameos, custom videos etc
* cameo ability as follows $25 for a 2-3 minute video saying whatever you want me too, including your fetish and simple outfit request (no names said or nudity) Cameos are like a mini custom video.
*cameo ability AUDIO version $10 for 2-3 minutes (same day delivery available)
*ability to pay for private one on one text/photo sessions catered to your fetish in private messaging etc
*SKYPE SHOWS: Skype sessions are for my OnlyFans members only. Skype ID is FREE for members. Skype is $10/minute. Recorded sessions are $15/minute. (meaning I record the Skype with my HD camcorder, edit and send it to you after) $50 prep fee applies to shows not set up 48 hours in advance. Anything last minute requires an additional $50 prep fee-that's me stopping what I'm doing to prepare and give you a one on one session.
*Access to my personal erotic art paintings, process photos, first look at ability to purchase art work when available.
Any questions? Join and ask.
***Please note that private messaging does not include free dirty talk/fetish talk etc. You can pay for that one on one conversation. If you talk to me in this manner it is likely I will ignore your messages entirely. Please respect my time. Thank you.
As follows is the price to pay for text/photo chatting: TEXT/PHOTO Chat OnlyFans sessions are also available. This is me giving you my undivided attention and sending text/photos during the time paid for. I can more readily be available for this than live shows and can be a good compromise if you wish to speak/see me discreetly. Pricing is as follows: $2/min without photos and $3/min with non nude photos and $5/minute with nude photos.
PAID MAIL: I do not send out paid mail that often, at most once a week or every few weeks- once in awhile I will offer extras via paid mail. You can ignore these mails if you do not wish to purchase them.
SUBSCRIBE HERE: https://onlyfans.com/mistressvictorialynn
Models, use this sign up link and if you have any questions I will be happy to help and coach you to be successful on OnlyFans: https://onlyfans.com/?ref=180055
PS: I'm not an XXX, porn or model who records with others. I do not post photos of food or animals on my timeline. All photos are ME. I do not do masturbation or toy content. I'm a female dominatrix. Viewing my clip stores and what I offer there will also give you a better idea of who I'm: https://missvikkilynn.com/clips-videos/