Hello out there in the wide wide world.
It's been awhile since my last longer blog posting (which was quite bratty, not sorry) I've been incredibly busy with my personal life and all things in online domination as I grow my stable of trusted good boys. I also travel a lot in the spring/summer/fall (pandemic or not as I hike/bike/horseback ride/camp and social distancing is something I've been doing since the dawn of time) Anyways-A lot of things have changed with COVID and one big thing that changed for me was WHAT THE HELL DO I WANT TO BE DOING WITH MY TIME!
Did you have that epitome too? Just a sort of reevaluation of where you were putting your time and if it was auto pilot or something you really wanted to keep growing. I started to really think what is making me happy in the here and now? What is speaking to me and how can I follow that direction?
I'm sure many of you have noticed that I announced partially retiring from custom videos. I have not publicly accepted them since April 2020. This is my choice for the foreseeable future. I (have) *love(d)* creating custom content. But I could no longer keep creating content at the pace I was and keep up with other things I loved doing as well. In February alone I created over 32 CUSTOM videos. I make (made?) a lot of my income from custom work so saying no to this was no small feat or something I took as a light decision. I had to trust myself that the right things would come to me when I opened a new door by saying no for now. (by the way no is my most favorite word of 2020 now, so orgasm denial here you come)

Going forward I want to carve out time to start creating clips that I've been writing down and thinking about for months…some of them years. Creating customs is great, I love the connection, being paid well for my time and learning something new about others fetishes. The one downfall is that things start to become and look like others ideas of me instead of what brand and idea I want to be overall.
Therefore I'm going to take some time off unless your pockets are deep and your patience is stellar. I do not want to be held to the thought in my head that I have to owe someone something and they email me every week about it. Feel free to approach if you feel you can adequately bring something new to the table and monetarily convince me your custom is of interest to me. I know…that sounds…bratty and scary BUT such is current state of affairs. I suggest taking a deep breathe and keep reading.
I've been having A LOT of fun on sexpanther. This is texting one on one, back and forth. (LINK: https://www.sextpanther.com/MistressVictoriaLynn ) I'm really getting into the training, creating more consistency with submissive's for that and the private ability to play without others unaware if even if in a public space.
I'm also focusing as much as I can give the time to phone calls on Niteflirt: https://www.niteflirt.com/MissVikkiLynn and iwantclips: https://iwantclips.com/store/2616/MistressVictoria (you can also call me on sextpanther/prices are all the same on all sites) The one on one discreetness of this as well has been a nice change of pace and something I've been growing to enjoy more and more over the last few years. I use to *hate* phone calls…now I enjoy it. I also enjoy being paid well for it. Learning more about so many people, what is going on on their side of the world, their kinks etc. It's very intriguing.
Most importantly-I've been focusing A LOT on my OnlyFans: https://onlyfans.com/mistressvictorialynn and I even have a specific tab here on my blog to learn more about that here: https://missvikkilynn.com/text-me/ I've been putting a lot of private not seen anywhere else content here, playing weekly games, doing one on one chats etc. The possibilities seem to be endless. It's the fastest way to get a hold of me (past texting on SP) to set up a live session / chat time so on and so forth. I *might* be raising the price soon it's been $14.99 for quite some time and the amount of content, care and effort I put into what I call "The Good Boys Club" is a lot. Currently I'm really enjoying it. As a record breaking industry percent, 80% to producers, it is amazing to be able to be paid so well through OnlyFans. I'm really grateful for the platform and hope it continues to grow. I posted over 20 new photos this past Sunday alone in one of my most current games of entire daily strip tease. Not something you want to miss…I mean I think I might go back and look at all those hot photos I took in my bedroom, outside, at my desk etc.
I also have one new (huge! big! very fun!) thing that I will be bringing out within the next 6-12 months. I know that is a wide timelime (and vague reference) but I want to now work from those lovely bursts of creativity that I just can't stop myself from bringing my idea to life and hanging onto those feelings so they translate into my work. I say work…but I really love what I do and if I stop loving certain things then I need to make a change so that I can continue to be as authentic as possible. If you know what I mean, you know what I mean. I want to attract those of like mindedness. Playing together is the most fun when we are both on the same page or you want to be trained in my direction and give yourself up to my whims and desires.
My twitter will mostly be quiet in the form of personal opinions and has been for few months now. I will no longer be using it to talk about public matters, politics, social unrest etc. I will be doing most that work in my personal life in the background, as I always have done. Charity work, social injustices etc is something I have been working on since I was a teenager and aware of how unfair the world can be. I tried doing so this year to speak up and out online and the backlash from either side was unnerving. There was no right thing to say or do. Both sides of the coin were not achieving any results. You can support a certain situation yet some people don't even care about how you care but still want your hard work around it/judge/vilify your personal beliefs. I realize some may call this white privilege-that I chose not to speak out on online platforms-in a way it could be if you felt like calling it that-but this is for my mental health. I know I can do better with my time in other areas. My hard work will now be in the streets, actively doing things in my personal life, monetarily helping where I can or giving gifts of encouragement. I will no longer speak on public matters on my twitter or online. I've decided this is not my space to speak out here and is a space I can listen. The online world can be very cruel and one can never actually "win". I'm fully aware that is is 100x's more hard for POC, women and transgender humans. I'm choosing to protect my energy and project it where it can be used best. I hope all of you can do the same to the best of your ability. This is not because I do not care-I care very deeply. If you have the pleasure to actually know me-you know that. I will not spend my time convincing others of who I know I already am. You feel me?
If you want to get a hold of me personally/privately I highly suggest being signed up on one of my sites where I carry my work. I do not have a public email unless you send me an Amazon gift card, I don't want time wasters in my inbox. I have SO much content out there (on twitter, on my clip sites etc) that I can not take anyone serious who is not taking my time serious and signing up somewhere to show me they really do want a little slice of heaven in the form of my attention. I've been here 12 years now and my tenure speaks volumes as this is not an easy industry to have longevity in. What I'm saying is; I'm a talented confident (sensual) bitch. Approach with caution and a list of your fetishes you like and how you think you can add to my stables. I'll take it from there. See, talk, text or chat with you soon…if you are lucky. *wink
MistressVictoria
www.missvikkilynn.com 2020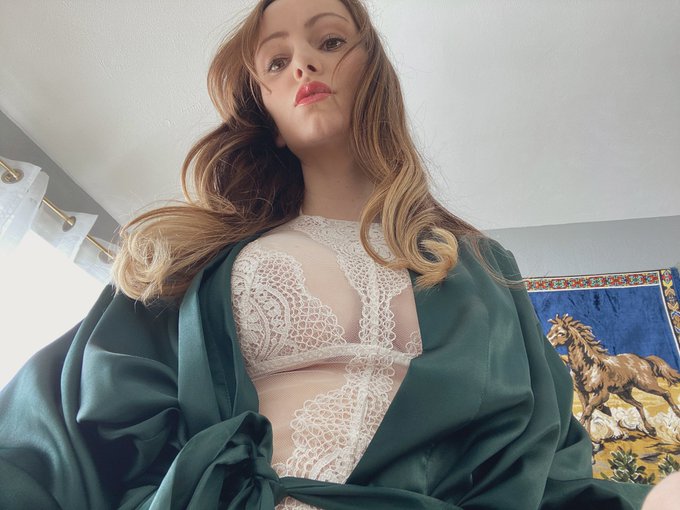 All My Creative Links-Customs, calls, clips, texting, art:
Fan Club https://onlyfans.com/mistressvictorialynn…
Clips, Customs, Call https://iwantclips.com/store/2616/MistressVictoria…
Text/Call https://sextpanther.com/MistressVictoriaLynn…
Call/Chat https://niteflirt.com/MissVikkiLynn
Clips https://clips4sale.com/studio/75307
Clips/Customs/Art https://manyvids.com/Feed/MistressVictoria/1004340444