I think there seems to be a lot of mystery or confusion over the fact I've been in the adult industry (mostly online) in the past 8 years but have never worked with any of those big name companies you see me following or interacting with. Maybe makes you think I'm such a big cock tease I look like I'm going to work with or for them and I don't. (har har har)
The simple truth comes down to my lack of time and desire to travel at this point in my life. For now I'm needed around my home and certain people and animals rely on me daily for care and help. Traveling even to the grocery store sometimes is a  feat I can not even imagine coordinating a trip to LA or Vegas into the mix. I think working for big companies (PussyEatingClub, Brazzers, Twistys, Kink etc) can be great for both the company and a model when a trusting relationship is available. I also think for new girls it can be hard to know who to trust, what to charge etc as well. For me I'm not at that point in my life to navigate those spectrums nor do I have experience in that realm of things at this time.
I'm also careful who I let into my life even with other girls in the industry. I keep to myself a lot not because I'm a recluse (okay wait maybe sometimes) but because I value my privacy and I know others who do not value mine. It's important to know others in your life who respect your decisions and are on the same page as you. It's great when working with others comes naturally and does not feel forced. Until I find that occurring (well naturally) then I know it's okay to just keep doing me. (literally HAHA) just kidding. Maybe.
I look up to and speak with many girls who are in mainstream adult and I know if the time came they would lend their advice to me. For now I enjoy working from home (or a barn -grin- etc) and coordinating my daily life with as less stress as possible. A less stressed me is a happier, successful being and that means I can give my best to you all here as well. It's a wonderful circle of calm and harmony that I try to live in. Which is a daily, weekly, monthly heck life practice, I won't fool you!
There are MANY things I'm interested in doing but know I do not hold the right space to do so right now. I would LOVE LOVE LOVE to visit a dungeon and witness some in person sessions. I hope to coordinate this someday but for now I know it's not aligning with my available time. I know there are great things ahead of me in this path I'm on in adult and I lead each day and week into it knowing the best is yet to come and the opportunities that align with me will be there when I'm ready. #livepositive (living so positively with the thoughts I will someday put my lips on some very erotic sexy lady in adult too!) -swoon-
Like I tweeted earlier today:
PSA it's okay to not say yes to every "opportunity" that comes. Not everyone can sit with you in the balanced harmonious space of you.
It's okay to say no to things that won't bring you balance in life. Of course it's good to say yes and make funds to live your life and keeping on eating and having a house but everything presented to you is not necessary. I also give back as often as I can in many ways to charity or local people with needs-when you give to me I'm keeping that circle of love going which I feel is so important to happiness.  I always resort back to the trust your inner instinct mantra. I really have a good vibe and open pathways in life and know what is best for me. Sometimes even with this I have to learn lessons just like everyone else.
So for now, I hope you enjoy my solo work (or my occasional work with my twin sister Brooke) and that if and when the time ever comes you'll be eagerly awaiting with open mouths to devour what I have to share with you next.
Om nom nom nom. Nameste.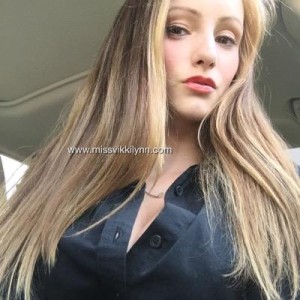 All My Creative Links-Customs, calls, clips, texting, art:
Fan Club https://onlyfans.com/mistressvictorialynn…
Clips, Customs, Call https://iwantclips.com/store/2616/MistressVictoria…
Text/Call https://sextpanther.com/MistressVictoriaLynn…
Call/Chat https://niteflirt.com/MissVikkiLynn
Clips https://clips4sale.com/studio/75307
Clips/Customs/Art https://manyvids.com/Feed/MistressVictoria/1004340444