Good Afternoon!
Whew. The sun is shining and it is Monday. I took the weekend off to do a lot of gardening and I'm happy with what I got done but there is still A LOT to do. It's exciting watching all the seeds come up and being outside in the sun finally.
Now I'm sitting here with my list (God I love lists!) and getting things done. Which feels as equally good as taking the entire weekend off. I'm writing this blog posting and it is going to be full of randomness, so hold on, squirrel brain commences!
I'm no longer offering Skype shows to random pop up clients. For many reasons. The lack of follow through is intense. The lack of following directions even after I have an entire blog posting about it etc. Just is too much of a headache for me. The only way around this is by being a kind, generous and patient member of my OnlyFans: https://onlyfans.com/mistressvictorialynn
If you are a member PAID SKYPE shows are $10/minute or $15/minute if you want it recorded and I edit and email you the HD file afterward. Recorded shows are best treated like a video/custom/clip where only I'm talking. If you are talking in the show, so am I, you will of course hear all that in the recording. If you want to watch it again you may want to just have the aspect of me and not yourself in it. I'll record it either way of course, just an FYI.

EDIT: I WILL be deleting my current Skype. I WILL be making a NEW name that only my OF members receive when they are purchasing a show. I will be linking those who paid for a show within the last few months this information on current Skype name.

WEBCAM: (this website has been sold to another, please disgregard this section for now as of August 24th 2020) IF you want to see me live on webcam, I'm making a tentative schedule on CamWithHer which will be kept at the top of my profile on there. This is my first home on the web and I will always be fond of it. The chatroom is NOT live until you enter a paid show, but you can ask questions if you need in the chat room etc. Here is the link: https://cams.camwithher.com/model/Mistress+Victoria
What is also awesome is that I have quite a lot of OnDemand shows that you can purchase when you scroll down to that section in my profile. These are shows that I allow to be purchased. If you have never purchased a live show before, it's a great example of how one can go. OR if you just simply like the voyeur aspect, the genre of the show etc. It's a fun look at something extra.
Camwithher is going to be where I'm focusing my live show energy. NOT on Skype any longer. I recommend signing up and being ready, looking at my calendar etc, my goal is to log on once a week every week that I can.

CLIENT TIPS: I'm going to be SOON writing a blog post about top ten tips for clients. That is you if you are buying clips, customs, phone calls etc. There is a lot of new clients around and I have had quite a few very undesirable run in's with clients who took zero time to learn more about me and who became very angry about my boundaries. Which of course makes things a whole lot less fun for me in general.
I wrote a blog about phone call etiquette a few months back if you want to take a look at that, if phone sex is something you have been wanting to try but have not yet: https://missvikkilynn.com/2019/09/phone-call-etiquette/

EMAILS/DMS/MESSAGES: I will no longer be responding to these every single day. I was starting to get really hard on myself about doing that every day and keeping up BUT I really can't keep doing so for my mental health. EXCEPTION: If you are asking about a paid chat/show/service I will do my best to get to that ASAP. Especially if wanting a paid text chat (Which is way easier for me to do right now) then I will of course respond to that if I'm able.
I do not take on "full time" slaves/clients/subs that I speak to every single day. I do NOT enjoy talking to someone *every* day (unless you have big pockets and don't respond back with anything but I've paid you) Being a very quiet introvert person my brain needs a lot of time to just be. If I'm not responding to your message it is NOT personal. It is because I know what I can and can not handle. Be patient, be generous and respect the time I do have. I'm big on protecting my energy so I can function day to day in a way that makes me feel the best. Which means I can give the best of myself to my clients when we get to connect in those ways.

CUSTOM PHOTO SETS: I keep getting lots of questions about these, honestly it is not something I do a lot BUT I'm going to get a price list around for them so that I can at least have the information readily available. Especially since I'm not doing custom videos right now it's not something high on my list. (EDIT: Not something I'm offering unless you want to pay $100/photo join my OF for photos)

CUSTOM VIDEOS: I'm NOT currently returning to those and do not have a timeline of doing so. Right now I just need to now owe anyone anything that is sitting around on my desk. I'm just going with the flow free spirit style right now. (partially retired from custom videos as of April 2020)

100% PAY OUT ON CLIPS4SALE CONTINUES INTO MAY!
If you are a clips4sale patron (or even if you are not you can become one!) PLEASE use this link during the month of April AND MAY. They are giving models 100% pay out on clips for traffic they bring to the site. This runs from April 1st to now MAY 31st.

MISTRESSVICTORIA SOLO STORE LINK: https://www.clips4sale.com/studio/75307/mistress-victoria#cid4540c81fc509beaff37d2fbe92

TWIN STORE LINK: https://www.clips4sale.com/studio/65939/brooke-and-vikki-twins/#cidcd2267ee7bbb1382d63a909016

Please note this is CLIP SALES ONLY. Not tributes. There is no catch, you just need to use this link! This is the same link to use for any future specials the site runs for models as well. Please bookmark this if you love and appreciate Brooke and I's work.

PHONE CALLS: I'm still around most often for these (and paid text chatting on either Niteflirt: https://www.niteflirt.com/MissVikkiLynn or OnlyFans chat: https://onlyfans.com/mistressvictorialynn )

OR NEW: https://www.sextpanther.com/MistressVictoriaLynn where you can text me and it goes directly to my phone. The privilege of this, whew!

NEW TWITTER: @MissVikkiPROMO https://twitter.com/MissVikkiPROMO
This is where you can find twin videos, clips from clips4sale etc. The pinned tweet on this twitter also has the CID clips4sale links, so a great thing to keep bookmarked and follow along on.

YOU MADE IT TO THE BOTTOM! Hurray! Here is a photo prize. That was a lot of information I know. Congrats on a job well done reading.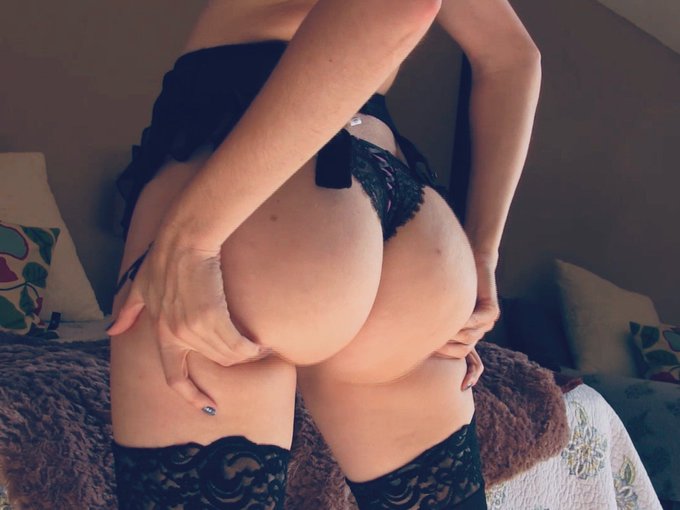 All My Creative Links-Customs, calls, clips, texting, art:
Fan Club https://onlyfans.com/mistressvictorialynn…
Clips, Customs, Call https://iwantclips.com/store/2616/MistressVictoria…
Text/Call https://sextpanther.com/MistressVictoriaLynn…
Call/Chat https://niteflirt.com/MissVikkiLynn
Clips https://clips4sale.com/studio/75307
Clips/Customs/Art https://manyvids.com/Feed/MistressVictoria/1004340444