It seems that this should not be a sentence I have to mesh together. Yet there is this huge void in peoples minds that justifies their words or actions because someone holds a taboo job gives them the means to ridicule, cut down or flat out verbally destroy someone via the internet.
I've been desiring to make a blog post about this for awhile. I've had these experiences for 9 years of being online in adult work but lately some fresh instances have given me a bit of a drive to sit down and really have a talk about it. (Please RT this post!)
Here look at these attachments. My twin Brooke today was the receiver of an unfortunate chain of events. Which fueled my fire yet again to write this. Take a look: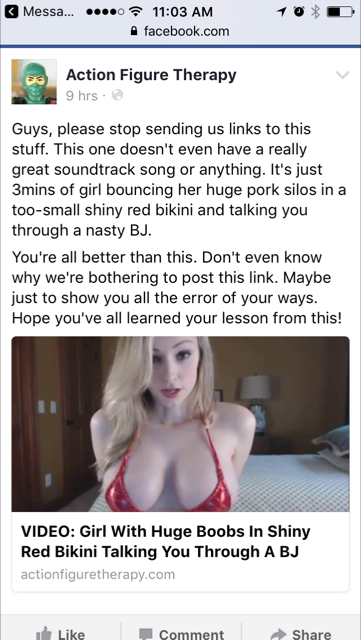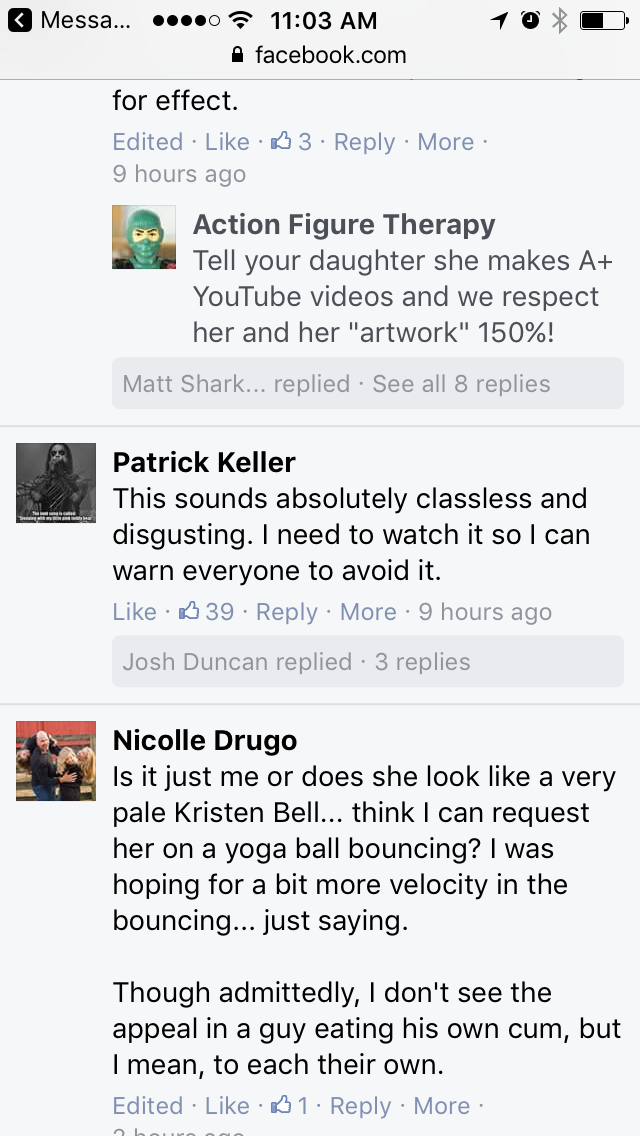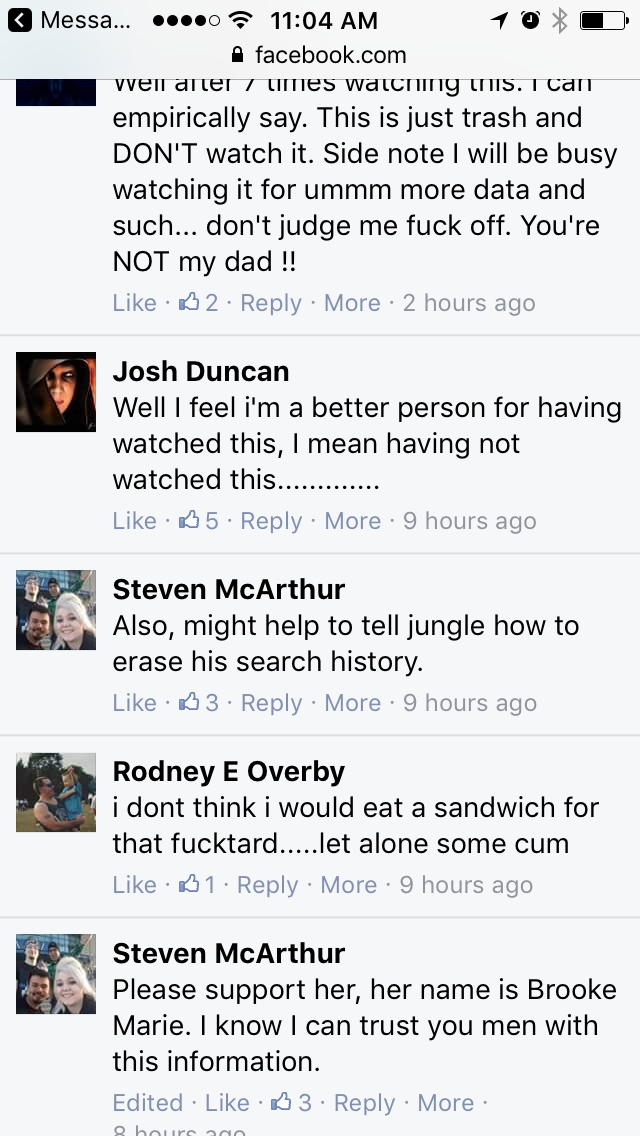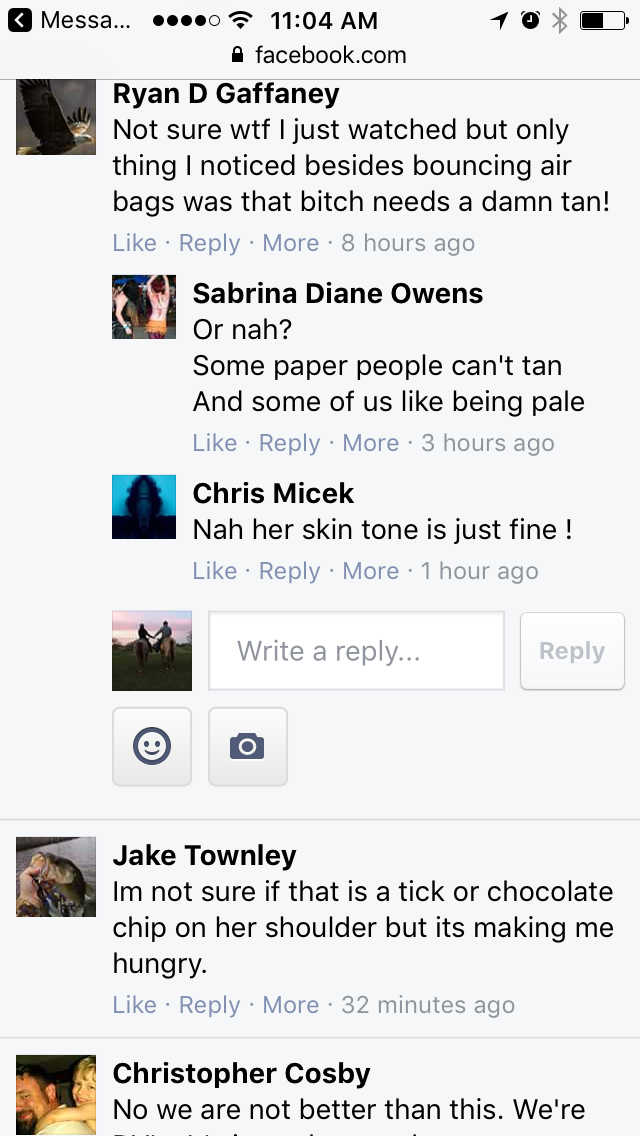 I'm not even sure where to start?
Firstly this video was most likely stolen and posted on a website that Brooke did not give permission for it to be there. Then it was sent to someone to post and make "funny" cracks at for their own deranged amusement.
I've seen situations like this get out of hand quickly.  Personal privacy breached, adult content put on a site where 18 and under can see it easier and to state the obvious that people have killed themselves over comments on the internet-THIS IS YET ANOTHER FORM OF CYBER BULLYING.
Just because you are behind a keyboard does not mean that your words are not harmful. (don't worry Brooke is not upset but has reminded herself why she never reads comments)
In just a few comments she was called a bitch, a fucktard and other things. What an absolutely fowl way to describe a women you saw once in a video…that you know nothing about. Who was not harming anyone or anything. Who had her content stolen that was paid for by a client. you should all be ashamed of yourself if you conduct yourself this way.
Now Brooke and I have been online for almost a decade and fully aware that these type of situations happen so are not going to be a part of the statistics that commit suicide over it. Still a valid point to bring up in my opinion.
Secondly the comments of Daddy should be proud and all this other stuff. WHAT? lol >_< (laughing while cringing) why did you bring her parents up into this business? They have nothing to do with her adult life. Hey PS they know and it's not an issue. Thanks for your concern. They are proud of the people they know we are past the job we chose. Can't say the same for your parents if they saw you posting on this video ripping a young attractive girl apart for no reason.
She sure as fuck did not make that video for you. Actually a PAYING customer did though. Someone who respects her work and the validity of sex work in our society.
and she sure is fuck is not going to go start tanning because you think her skin is too pale for your liking. (get over yourself you twat pale skin is beautiful-tanning causes cancer)
Thirdly the majority of the comments are a negative bash while bringing a sexist vibe alluding to them jerking off to the "disgusting" video. Hmm. I don't know but I'm not laughing.
A woman can be respected no matter her life choices being that of a sex worker. Many of my clients have the utmost respect for me. In privacy they tell me that bringing their fantasies to life has been immensely helpful. I make sure my clients are using my services as responsible as possible. Can't say the same for a lot of conglomerate companies…but since a women is showing her body by her own choice for some reason men feel the need act as you see above.
The least other humans can do is make sure the words they are typing out are helpful and not harmful. I feel like I'm talking to a five year old right now. Think before you type/act/spew word diarrhea. "Are you words being helpful or harmful?"
Kudos and brownie points to the few on this post who said something positive or showed their credibility by speaking up for this women in the video.
This woman is a real person. A real person who I bet you did not think would see all your comments eh?
Sex workers are people with lives beyond what they do. Beyond the product they produce. We have families, hobbies, goals, dreams, illnesses, exhaustion, depression, anxiety, happiness, pets, children and lives just like yours. Yet the majority of sex workers I know are amazing people who have such compassion for others. Who are giving back behind the scenes to charities, family member and friends. All while being dissected under a microscope of hate.
There is positive vibes in sex work-the media just does not want you to see it.
Through sex work I have been able to explore hobbies I'd never have the time or income to do if I was working a 9-5. I've started other businesses. I give back monthly to people I know and do not know in any way I can. I've re habbed horses and found them better homes. An expense that never gives back financially. I'm able to provide myself with self care-mental health therapist, massages, quiet no work days, time spent in nature if I need etc. I could keep going but I'm sure those with a brain get the point.
Thank you to those who realize we are human. That sex work is work and that what we all can bring to the table can be life changing. Not only for ourselves but for our clients.
For inside the fact that we as sex workers are not widely accepted in society-but our services are widely used-we have found acceptance to be something we are incredibly good at.
I'll accept that you like being called a doggie and spanked with a bottle up your ass if you'll accept that I'm a person-just like you.
MV
All My Creative Links-Customs, calls, clips, texting, art:
Fan Club https://onlyfans.com/mistressvictorialynn…
Clips, Customs, Call https://iwantclips.com/store/2616/MistressVictoria…
Text/Call https://sextpanther.com/MistressVictoriaLynn…
Call/Chat https://niteflirt.com/MissVikkiLynn
Clips https://clips4sale.com/studio/75307
Clips/Customs/Art https://manyvids.com/Feed/MistressVictoria/1004340444